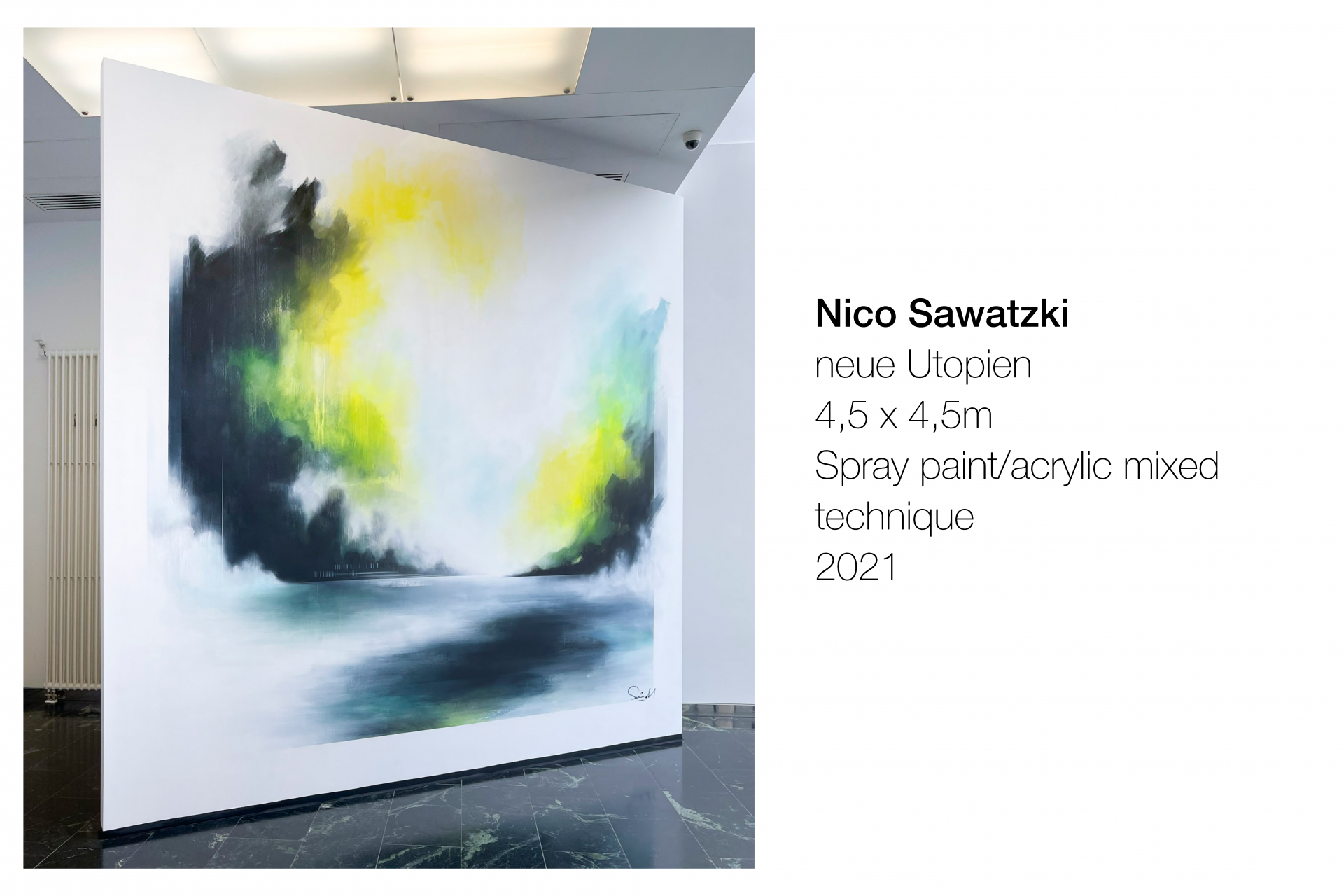 Art meets law firm: Munich office offers space for young art
The entrance and reception area of our Munich office has recently been adorned with paintings by Urban Contemporary Art representative Nico Sawatzki. The artist created his work "Neue Utopien" especially for us. We are very happy with the enrichment of our premises! Sawatzki's works are the first part of our exhibition series of young artists, who will present their works on our premises every 2-3 months.
The exhibition series is curated by Yasha Young, the German-American innovation culture manager. Young is the founder of the world's first museum of urban contemporary art in Berlin "Urban Nation" and avant-garde curator for the Humboldt Forum Berlin. She is currently working on establishing additional Urban Art Museums in New York and Abu Dhabi.
All interested parties are very welcome to view the work. Our Munich office is located at Hofstatt 1, 80331 Munich.