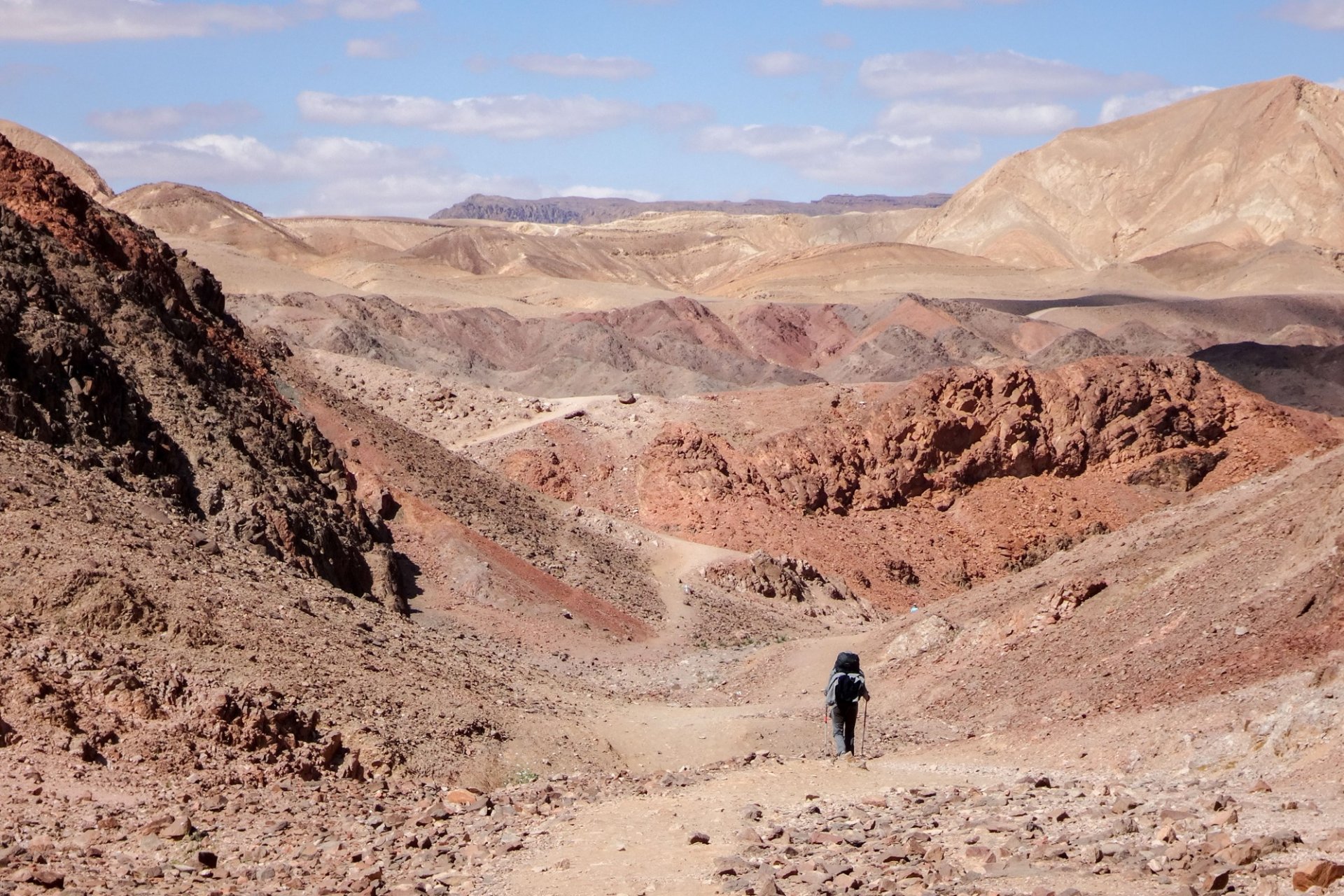 Bastian Roos – my journey on Israel National Trail ("Shvil Israel")
Israel is one of the most exciting and complex countries in the world; however, it is frequently associated with war and terror in the media. In the course of several study visits and trips there, I came to know and appreciate Israel, but always knew that there are many other facets to discover. I often asked myself, whether and how my relationship to this country would change over a longer period of time. So, I decided to walk through the country on the 1,100 km "Shvil Israel", Israel's only real long-distance hiking trail, before my legal internship in 2017. Three years earlier, I had already hiked the 88-temple trail through Japan and knew that such an undertaking would bring not only beautiful and interesting experiences, but also great challenges. Nevertheless, ambition and curiosity spurred me to undertake such a journey again.
The path through Japan was characterized by pure civilization - the Israel National Trail, on the other hand, first led me through the desert for three weeks. I consider this first section to be the most exciting highlight and at the same time the greatest challenge of my trip. Due to the extreme temperature differences in the desert, precise travel planning and preparation is required to avoid either the worst of the desert heat or the most severe cold. Water and food depots had to be buried in the ground in advance near 12 Night Camps. In February, I started my first section through the desert, with sometimes freezing temperatures  at night. In two places near the Night Camps, food was dug up by animals, but other hikers helped out with food.After three weeks, I left the desert behind and hiked further along the beach of Tel Aviv, through Galilee, to the end of the trail just a few meters from the Lebanese border. In this section, I spent the nights mostly with so-called "Trail Angels", people who offer free accommodations to hikers, or I was spontaneously invited to eat or stay overnight. These were very good and formative experiences.
Looking back, I learned a great deal from my 8-week hike through Israel. On the one hand, I got to know the country itself from a completely different perspective - from the loneliness of the desert, accompanied by the sound of military exercises, to the helpfulness and openness of the locals; the country has a special diversity like few other countries in the world. On the other hand, one experiences a change during such a journey: things slow down completely, one is focused on oneself and the essentials and the lucid anticipation of a bottle of drinking water buried in the ground.