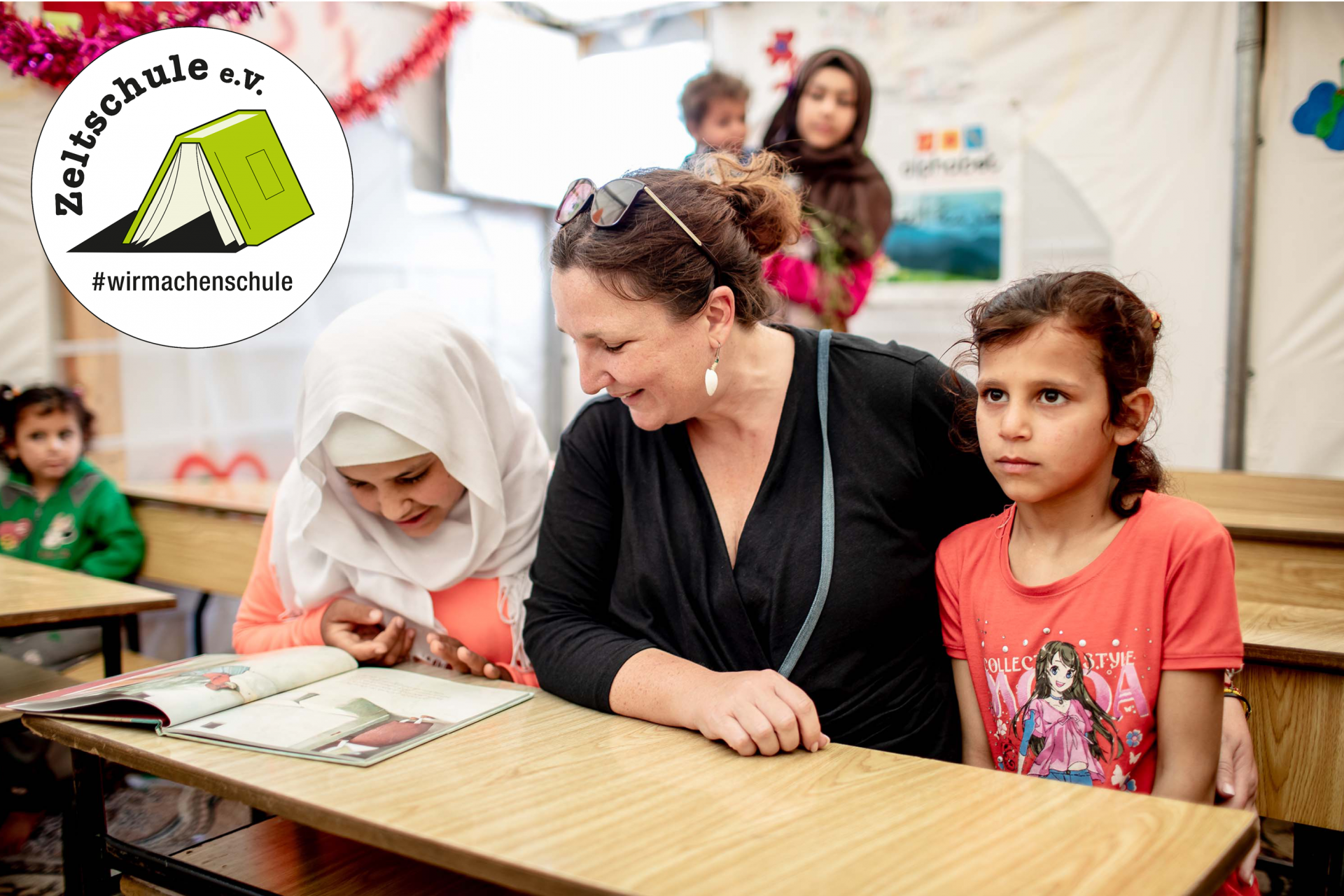 Jacqueline Flory - Zeltschule e.V.
Jacqueline Flory was very moved by the images of refugees and overburdened refugee camps. She quickly asked herself the question: How can we help sustainably? 
Especially at the Syrian-Lebanese border, there are about 2,000 refugee camps where hundreds of thousands of children live in profound poverty in makeshift tent cities and grow up without schooling. A generation that is supposed to return to their country after the war and rebuild it. For this reason and also to avoid becoming easy victims of extremist groups, they need education. The non-profit association Zeltschule e.V. is building schools in these camps. There, Syrian teachers teach Arabic, mathematics, English, science and music according to the local curriculum. The tent school also provides the children's families with food donations. Currently, the association teaches 6,000 Syrian children and serves around 22,000 people.
Jacqueline Flory is the founder and chairperson of the board of Zeltschule e.V. She is a translator and interpreter for Arabic and other languages. She was an employee at POELLATH in Munich for over 10 years. In 2020 she left to work full-time for the association. POELLATH will remain very close to her and the association in the future and will support the project with regular donations and promotions.
Learn more about these issues and how you can support Ms. Flory at: